What is Owner Financing? Is it right for me?
What is "Owner Financing?"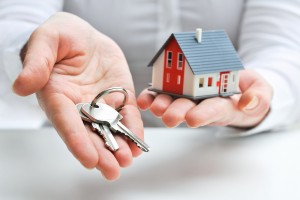 Owner financing, also called seller financing, occurs when a property buyer borrows the purchase price directly from the property seller.
With owner financing, the buyer and seller come to an agreement on the purchase price of the home and the terms of the loan.  The home buyer will borrow the purchase price from the seller, then repay the money according to the terms that the buyer and seller have negotiated.
Who Benefits from Owner Financing?
Most home buyers finance their property purchases by taking out a mortgage from a bank or other financial institution.  However, not all buyers will qualify for these traditional mortgages.  Perhaps the buyer has a less-than-perfect credit score, has no regular W-2 because he or she is self-employed, or has been turned down by the bank for some other reason.  Obtaining a mortgage from a bank is not as easy as it was a few years ago.
Owner financing is advantageous to buyers who are unable, or do not want to, obtain traditional financing.  Owner financing also benefits sellers who are having difficulty selling the home during a slow market, who want to receive a monthly income, or who consider the loan to be an investment.
Owner financed homes typically close much more quickly than traditionally financed homes, because the participants are not waiting for a bank's underwriters to approve every step of the transaction.  The interest rate for owner financing tends to be higher than the interest rate for traditional financing.  If the buyer has less than stellar credit, the seller may be taking a risk by financing this purchase.  The risk will be reflected in the interest rate.
What do I need to know before offering or accepting owner financing?
There are many variables to consider before you offer or accept owner financing.
A buyer will want to make sure the seller owns the home free and clear, or that there is no other mortgage on the home that will interfere with the buyer's possession. A seller will want to know that the buyer is a credit-worthy risk, before financing the purchase.  See also: Should You Consider Owner Financing?
It is imperative that the parties execute a mortgage and promissory note that include details about the interest rate, repayment schedule, and consequences of default.  The seller's attorney generally prepares these documents.  Both parties should have their own attorney review the documents PRIOR to signing.
If you own property in Arkansas and need legal assistance, please contact The Hardin Law Firm, PLC.  For our out-of-state clients, we are available via phone, fax, and email, to assist you with your real estate needs.
ATTORNEY: Learn more about our Attorneys and Staff.
SERVING: Cabot, Beebe, Ward, Searcy, Jacksonville, Lonoke County, White County, Faulkner County, and other central Arkansas areas. We also routinely serve out-of-state property owners, who require representation in Arkansas.
DISCLAIMER: The information contained in this web site is intended to convey general information. It should not be construed as legal advice or opinion. It is not an offer to represent you, nor is it intended to create an attorney-client relationship.
 Last updated: August 14, 2016 at 22:25 pm