Social Security Disability Case Evaluation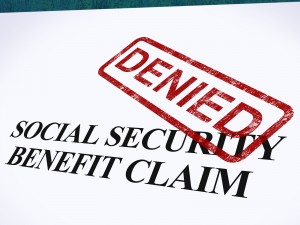 Social Security Disability Case Evaluation
If you suffer from a medical or mental condition that is so severe that you are unable to work full time, we may be able to help.
If you live in the Central Arkansas area and feel  you should qualify for Social Security Disability, please fill out the required fields in the form below to receive your disability case evaluation from our qualified Social Security Disability attorney.
There is no obligation to you and no fee for this Social Security Disability Case Evaluation.

Please note: client privacy is important to us and maintaining the trust and confidence of our clients is a high priority. Please view our privacy policy. By submitting this form, you are agreeing to our disclaimer.
The Hardin Law Firm, PLC serves Cabot, Beebe, Jacksonville, Lonoke County, White County, Pulaski County, and other central Arkansas areas.
Last updated: September 19, 2016 at 19:49 pm