Awarded the house in your divorce? Now what?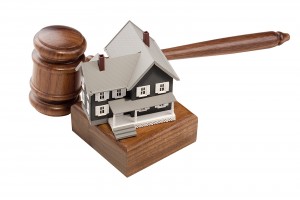 You may need a Quit Claim Deed to get the house in your name.
The papers have been signed, the divorce is finalized, and the house is all yours… or is it?
Sure, the divorce decree says that you have been awarded the marital home, but this paper does not actually transfer ownership of the property. The divorce decree is only the beginning.
You need to have your ex-spouse's name removed from the title. The easiest way to accomplish this is by having your ex-spouse sign a quit claim deed. If a quit claim deed is properly drafted and executed, it will legally transfer your ex-spouse's interest in the property over to you. Once the deed is properly executed, it will then need to be filed with the county clerk.
The process is not difficult, and some people do attempt to draft and execute these deeds without the help of an attorney. However, hiring an attorney to draft and assist with a quit-claim deed is relatively inexpensive and will give you the peace of mind that comes with knowing the property interest was transferred correctly.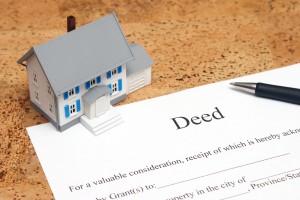 If not handled correctly, obtaining sole ownership of your home can become a frustrating and costly nightmare. One such client had lost contact with his ex-wife by the time he learned that he did not have a properly executed quit claim deed. This resulted in months of waiting, going to court, and thousands of dollars spent just to remove her name from the title.  In the meantime, he was unable to sell or otherwise transfer the property, because his ex-wife still had an interest in it. This could have been avoided quickly and easily by hiring an attorney to help with the quit claim deed in the first place.
If you own property in Arkansas and need legal assistance with a quit claim deed, please contact The Hardin Law Firm, PLC.  For our out-of-state clients, we are available via phone, fax, and email, to assist you with your real estate needs.
ATTORNEY: Learn more about our Attorneys and Staff.
SERVING: Cabot, Beebe, Ward, Searcy, Jacksonville, Lonoke County, White County, Faulkner County, and other central Arkansas areas. We also routinely serve out-of-state property owners, who require representation in Arkansas.
DISCLAIMER: The information contained in this web site is intended to convey general information. It should not be construed as legal advice or opinion. It is not an offer to represent you, nor is it intended to create an attorney-client relationship.
 Last updated: June 15, 2016 at 8:44 am