Quit Claim Deeds – Quick and Easy!
Quit Claim Deeds – Quick and Easy.
Do you need a quit claim deed?
Quit Claim Deeds are used to transfer interest in real estate property, often among family members: from parent to child, when a property owner marries, or when property owners divorce. Title companies also use these deeds to clear title defects.
Quit Claim Deeds do not provide any warranties with the transfer, nor do they change any mortgage on the property. For these reasons, they may not be appropriate for transferring interest on property that is being purchased.
If you would like to add your spouse's (or other person's) name onto your property's title, along with your name – a quit claim deed may be appropriate for you.
If you have divorced and need to transfer ownership interest from one former spouse to the other – a quit claim deed may be appropriate for you.
It is important to remember that a quit claim deed will not remove any responsibility that you have to a mortgage lender. However, once the title is in the appropriate names, you may be able to apply for a new mortgage.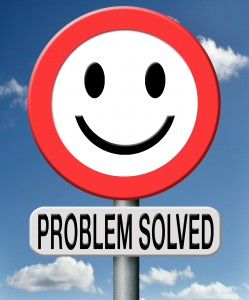 We can usually draft and deliver your quit claim deed within 2-3 business days!*
We offer the drafting of Quit Claim Deeds as an online service.  A client simply submits the necessary information and online payment, then we will get to work.
We charge a flat rate fee of $350 for drafting a Quit Claim Deed, and will provide the following:
New Quit Claim Deed
Directions for Execution and Filing
If you own property in Arkansas and need legal assistance with a quit claim deed, please contact Deborah at The Hardin Law Firm, PLC.
ATTORNEY: Learn more about Our Attorneys and Staff.
SERVING: Cabot, Beebe, Ward, Searcy, Jacksonville, Lonoke County, White County, Faulkner County, and other central Arkansas areas. We also routinely serve out-of-state clients, who require representation in Arkansas.
DISCLAIMER: The information contained in this web site is intended to convey general information. It should not be construed as legal advice or opinion. It is not an offer to represent you, nor is it intended to create an attorney-client relationship.
*Most quit claim deeds can be drafted and delivered to the client within 2-3 business days of receiving all required information and payment for services; however, if time is of the essence, please contact our office to confirm that our attorney is available to meet your deadline.  RATES ARE SUBJECT TO CHANGE. Delivery time does not include any time necessary to record deed with county clerk.
 Last updated: August 1, 2016 at 15:50 pm