Our Attorneys and Staff
Our Attorneys and Staff
---
Deborah L. Hardin, Attorney
Deborah, originally from Texas, has been an Arkansas resident since 1997 where she resides with her family. She earned degrees in Social Psychology and Criminal Justice from Park University.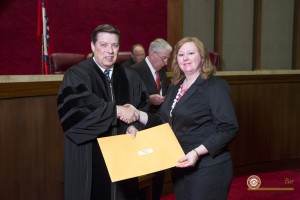 Deborah is also a graduate of UALR's Bowen School of Law, where she proudly served as a member of Law Review.
Deborah is currently a member of the following organizations: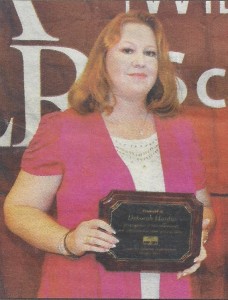 Deborah is an active homeschool mom and advocate, and serves as Board Member and Co-op teacher for the Central AR Homeschoolers.
In 2012, Deborah received the pro bono award for her over 100 hours of volunteer service at the Center for Arkansas Legal Services. Deborah was also awarded the Dean's Certificate of Distinguished Service Award for volunteering over 450 hours during her law school career.
---
Charles L. Hardin, Attorney
Charles "Chuck" Hardin received his law degree from the University of Arkansas Little Rock, William H. Bowen School of Law where Chuck graduated with honors. Chuck received his undergraduate degree from Southwestern College in Winfield, Kansas. Chuck graduated Summa Cum Laude with a degree in Human Resources. While Chuck was attending both his undergraduate and law school classes he was also serving on active duty in the United States Air Force. Chuck began his service as an aircraft mechanic before becoming an instructor and then holding leadership positions within an aircraft maintenance unit. Chuck's service included serving in Iraq during Operation Iraqi Freedom. Chuck was medically retired after 17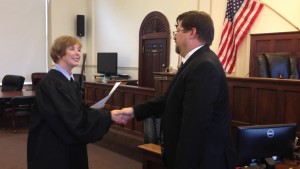 years of service.
Chuck is a native Arkansan who now resides in Cabot, Arkansas. He has been married for over 20 years and has four children. Chuck is proud to join his wife, Deborah, at The Hardin Law Firm and continue his service to Arkansans throughout the state.
---
Patricia Morin, Legal Assistant
Tricia moved to Arkansas six years ago with her family. She graduated from the University of Wisconsin with a Bachelor of Arts degree in Psychology and Sociology, with minors in Criminal Justice and Women's Studies. Over the past twenty years, Tricia's job and volunteer experience has focused on individuals with disabilities, the homeless, and elementary education.
---
Schelly Paul, Records Manager
Schelly has been an Arkansas resident most of her life. After 11 years as a clerk for the Federal Reserve Bank, she took an employment break to raise her two sons. She has spent the last 15 years learning the nuances of navigating life for a child with disabilities.
---
Contact The Hardin Law Firm, PLC for help with your Social Security Disability or Real Estate needs.
The Hardin Law Firm, PLC serves Cabot, Beebe, Jacksonville, Lonoke County, White County, Pulaski County, and other central Arkansas areas. We also routinely serve out-of-state clients, who require representation in Arkansas.
---
 Last updated: March 8, 2017 at 9:28 am